Jump to recipe
These homemade bars are the perfect healthy fall-time snack! They are packed with nutritious ingredients including sunflower seeds, coconut, and raisins, which are also among the most affordable bulk staples, making these budget-friendly, too. The balance of protein, fats, and carbs makes them satiating and great for a mid-afternoon pick-me-up.
Paleo Cinnamon Raisin Bars

Ingredients
1 c. raw sunflower seeds (5 oz)
⅓ c. unsweetened shredded coconut (1.2 oz)
½ c. raisins (3 oz)
¾ tsp cinnamon
¼ tsp salt
½ tsp vanill
Instructions
Heat the sunflower seeds in a large frying pan over medium heat, stirring frequently, until just fragrant and some are starting to turn slightly golden. Let cool, then add to a food processor with the coconut.
Blend until it forms a thick paste. Add the raisins, salt, cinnamon, and vanilla, and blend until well combined.
Press into a ~5 by 7 inch pyrex dish lined with parchment paper. Let firm in the fridge before cutting into 6 bars.
© 2023 GrassRoots Functional Medicine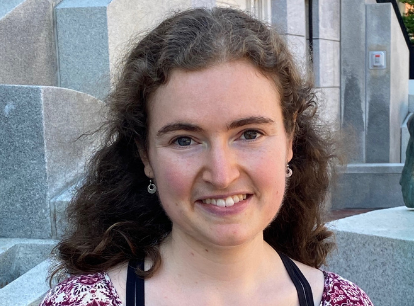 About the Author: Lili Hanft is a certified Functional Nutritional Therapy Practitioner. She is passionate about the power of real food to support the body's innate ability to heal, and she believes that nourishing ourselves with nutrient-dense foods can be a profound source of joy and empowerment. 
When working with patients at GrassRoots, Lili emphasizes education on the "whys" behind nutritional recommendations, as well as support with the practical steps of dietary change.