Conditions Treated
The conditions treated are not limited to these, as the scope of medicine is broad, but these are some of the most common conditions seen and treated by our care team at GrassRoots Functional Medicine:
Irritable Bowel Syndrome
Candida Overgrowth
Small Intestine Bacterial Overgrowth
Celiac's
Thyroid conditions (Hashimoto's & Graves)
Crohn's Disease & Ulcerative Colitis
Chronic fatigue
High Blood Pressure
High cholesterol
Hormone Balance
Pre-Diabetes & Metabolic Syndrome
Diabetes
Obesity
Anxiety/Stress
Lyme Disease & Tick Borne Illness
Environmental Illness (Mold / Mycotoxins)
At GrassRoots Functional Medicine, you'll be joined by a care team that includes doctors, health coaches, and nutritionists to ensure the fastest return back to health.
As such, our functional medicine approach under the guidance of Dr. Osgood is based on the following:
Holistically oriented, focusing on mind, body and spirit
Focuses on optimal health – not just the absence of symptoms or disease
Requires the patient to take an active role in health creation
Acknowledges the multifactorial nature of complex situations, requiring a multi-dimensional approach
A preference for natural, non-toxic therapies – harnessing the body's ability to heal itself
How It Works
We provide episodes of care over the course of 6-12 months depending on the severity of your situation. Many of our patients experience significant improvements to their wellness within a few weeks of starting to work with our care team.
Discovery Consultation
In-depth 80-minute intake visit with your Dr. Osgood.
Follow Ups
Seven 60-minute follow up visits over the course 6-8 months with Dr. Osgood and the staff nutritionist.
Community & Support
Unlimited email contact with doctors and coaches for quick conversations, plus group education on lifestyle modifications.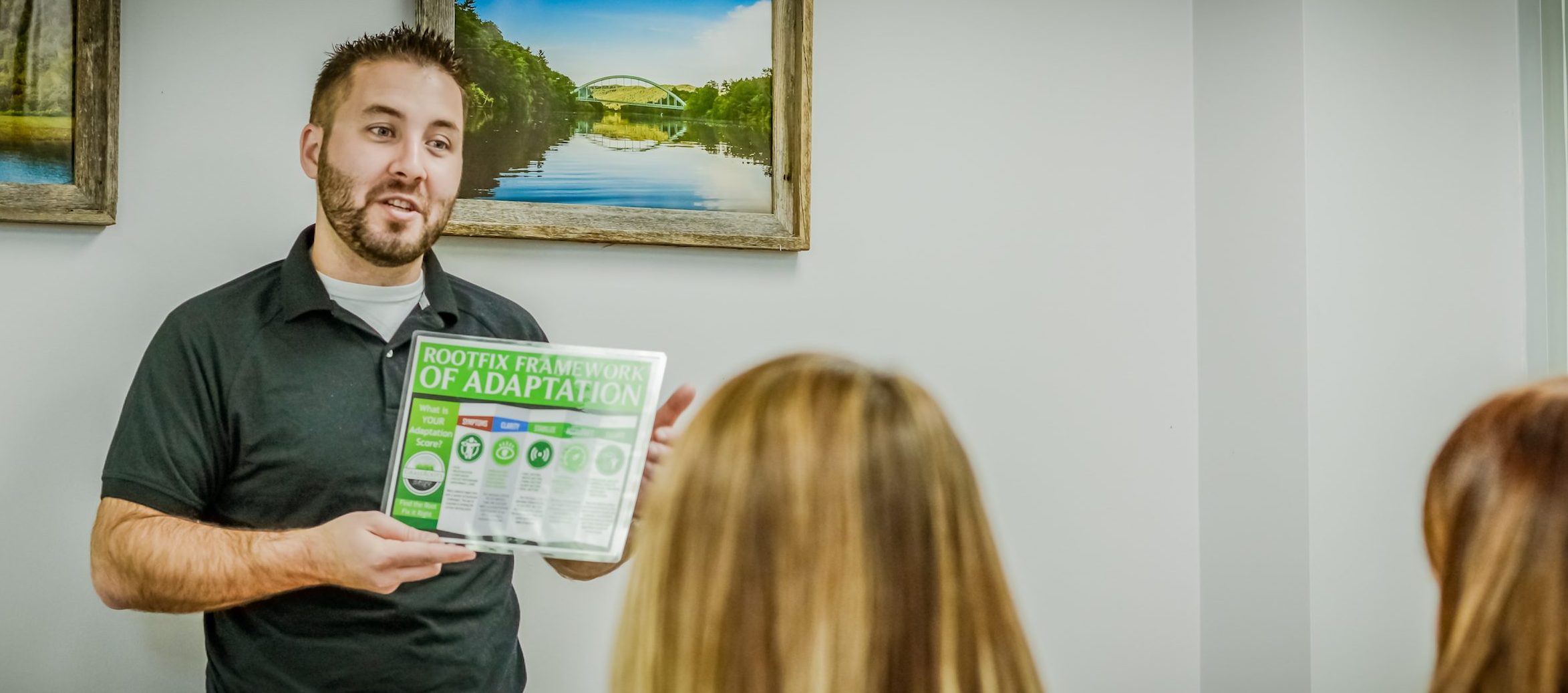 Educational opportunities on topics around autoimmunity, gut health, detox, metabolic syndrome, stress & hormones, and a variety of other chronic conditions.
Collaborative care approach between doctor, nutrition & lifestyle coach, care coordinator, and patient.
Wonder If GrassRoots Functional Medicine Is Right For You?
Maybe you have some questions you'd like to ask before you make a decision on becoming a patient. Our patient coordinator is standing by, happy to answer any questions you have to see whether or not GrassRoots Functional Medicine is right for you.
"One year and a half before I found Dr. Osgood, I was not able to speak. My vocal chords did not have enough energy to vibrate and post-nasal drip obstructed the little function I was able to get out of them. I felt flu-like symptoms and, exhausted all the time, was not longer to work or even function as a mom. I saw many, many doctors to no avail! I researched and researched until it became clear that Functional Medicine was the way to go. That's how I found Dr. Osgood. A month after my first visit, Seth was able to pin down the root cause of my illness. He ran specific genetic testing and comprehensive labs to identify the current state of my health. After analyzing genetic, environmental, and lifestyle factors; he discovered that I was genetically susceptible to mold and was indeed being exposed to it. The journey back to health was not easy but as fascinating as transformative!"
"Dr. Osgood has played not only a vital, but more importantly, a pivotal role in my health journey. His vast knowledge, intense listening and his ability to concentrate on individual care, makes him the best practitioner I have ever encountered. I didn't feel like a number, as I had with a few previous "alternative" or "functional" practitioners. Dr. Osgood was able to dig in deep to the root causes of my autoimmune issues. I struggled with Hashimoto's for years until I decided to give Dr. Osgood a try, and I could not be happier that I did. My body and overall health has improved so much, that my Hashimoto's is almost in full remission, and I haven't felt this good in years. I am and will be forever grateful for all Seth has done and continues to do to on my path to full healing."