It's time to reclaim the health you deserve!
Let's transform your health with a personalized game plan based on your unique needs so you can finally heal and live life to its fullest.
Tired of seeing doctor after doctor, and still not feeling better?
Many of our patients have seen multiple providers and specialists – who have dismissed their symptoms or told them that it's "all in their head."
Oftentimes, they are sent home with prescription medications that do nothing to address the cause of their illness and come with dangerous side effects – all in an attempt to cover symptoms.
Sound familiar?
In our clinical experience, the answer to reversing chronic illness is uncovering what's causing your disease to begin with and pinpointing what elements are needed to restore balance naturally.
Our functional medicine programs combine state-of-the-art lab testing, proven lifestyle strategies, nutritional and mindset coaching, and targeted dietary supplements.
Let's work together to create the best environment for natural healing and a personalized plan that you can use for a lifetime of health and wellness.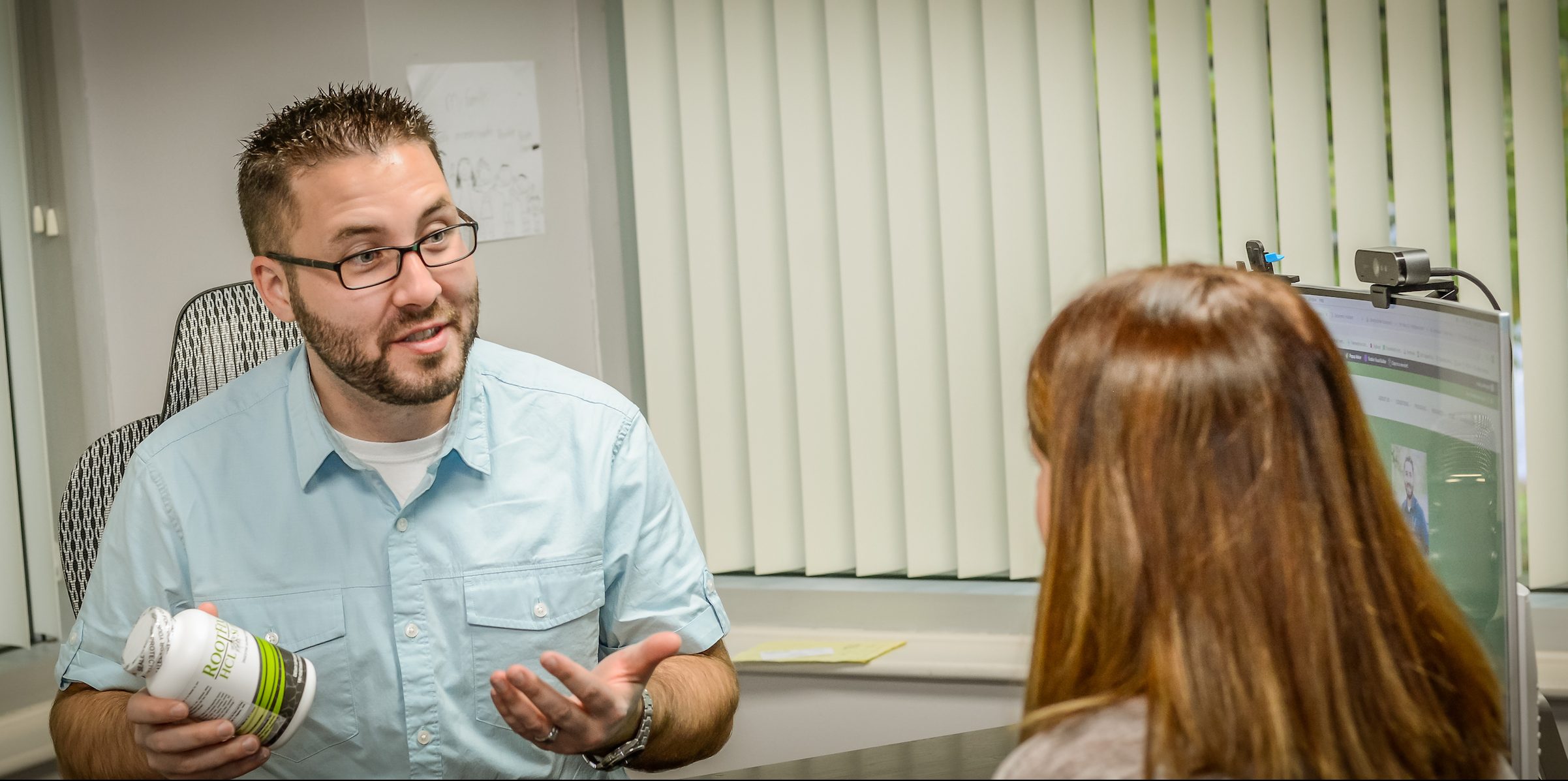 Introducing…The GrassRoots Adaptation Program
What Our Patients Have To Say
"Graves' Disease is now in full remission!"
With diligence and support, following the plan we put together with Dr. Osgood, I'm overjoyed to report my Graves' Disease is now in full remission!
"Helped me reverse my autoimmune disease"
When I started seeing Dr. Seth I was lost, desperate and miserable physically and emotionally. I had spent over a year seeing multiple doctors and specialists, none of which could figure out what was wrong with me or help me. Dr. Seth has helped me reverse my autoimmune disease and I am now feeling better and better after each visit! I could not have done it without Dr. Seth's expertise and direction!
"Saved my life!"
After almost a decade of chronic illness, pain and autoimmune issues that should have been under control given my constant care under specialists and physicians alike, nothing ever resolved nor helped and my quality of life was extremely poor. That all changed after seeing Dr. Osgood. Functional medicine SAVED my life.
What To Expect When You Join Our Community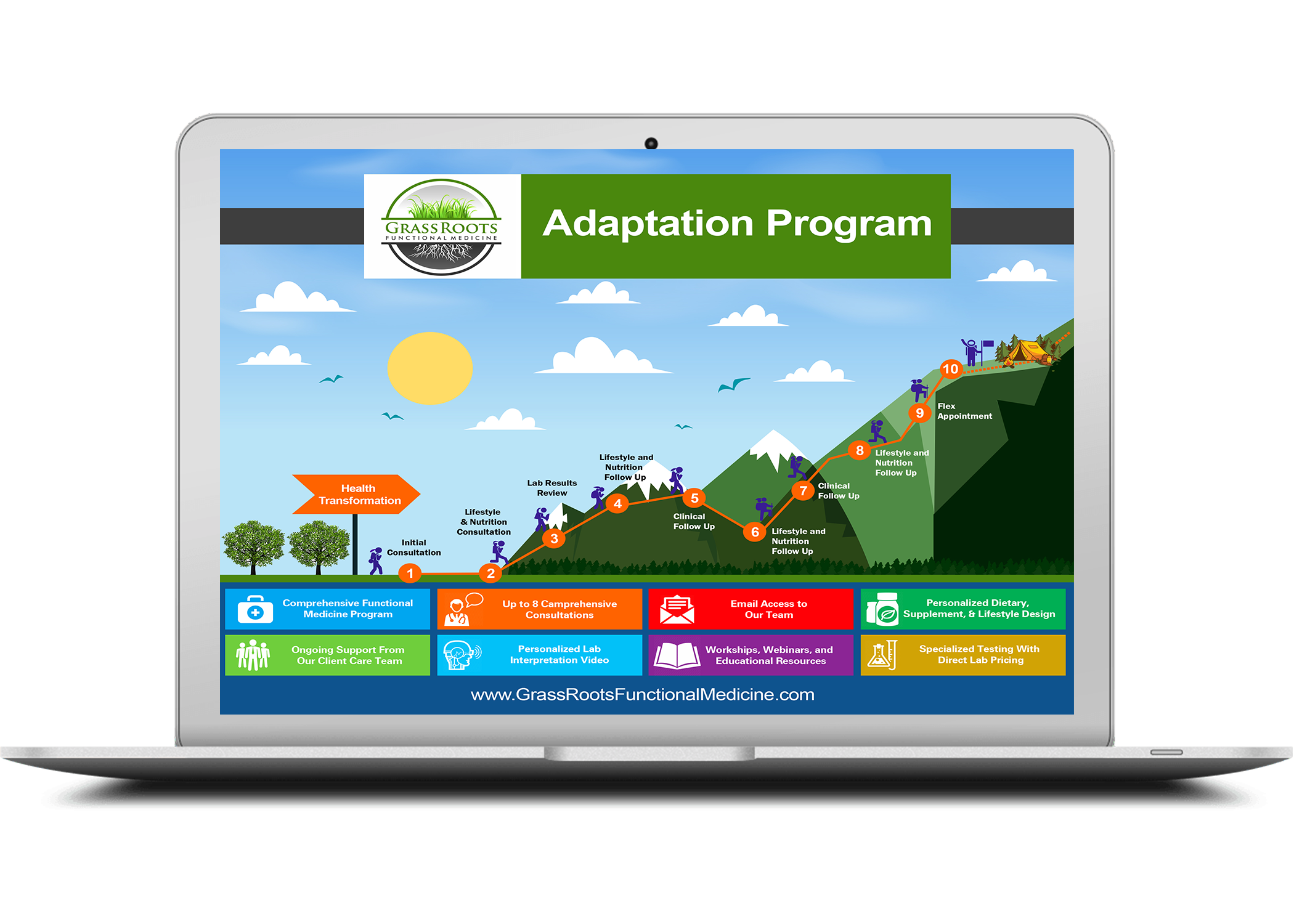 A Simple & Easy-To-Follow Program
Unlike other programs you may have tried before, our program focuses on working with your body, instead of against it.
That's why we provide you with all the support for longterm success – from approved foods lists with simple, easy, and delicious recipes to training materials on how to address your health challenges and mindset blocks that you might run into.
Master Key Skills For Life
The program focuses on lifestyle changes that are easy to maintain longterm – so you can finally say goodbye to your chronic health issues.
You'll discover & build health skills that will benefit you (and your family) for life… whether you're at work, at home or out and about. Our goal is to help you make smarter health decisions, and instill an "independently healthy" mindset.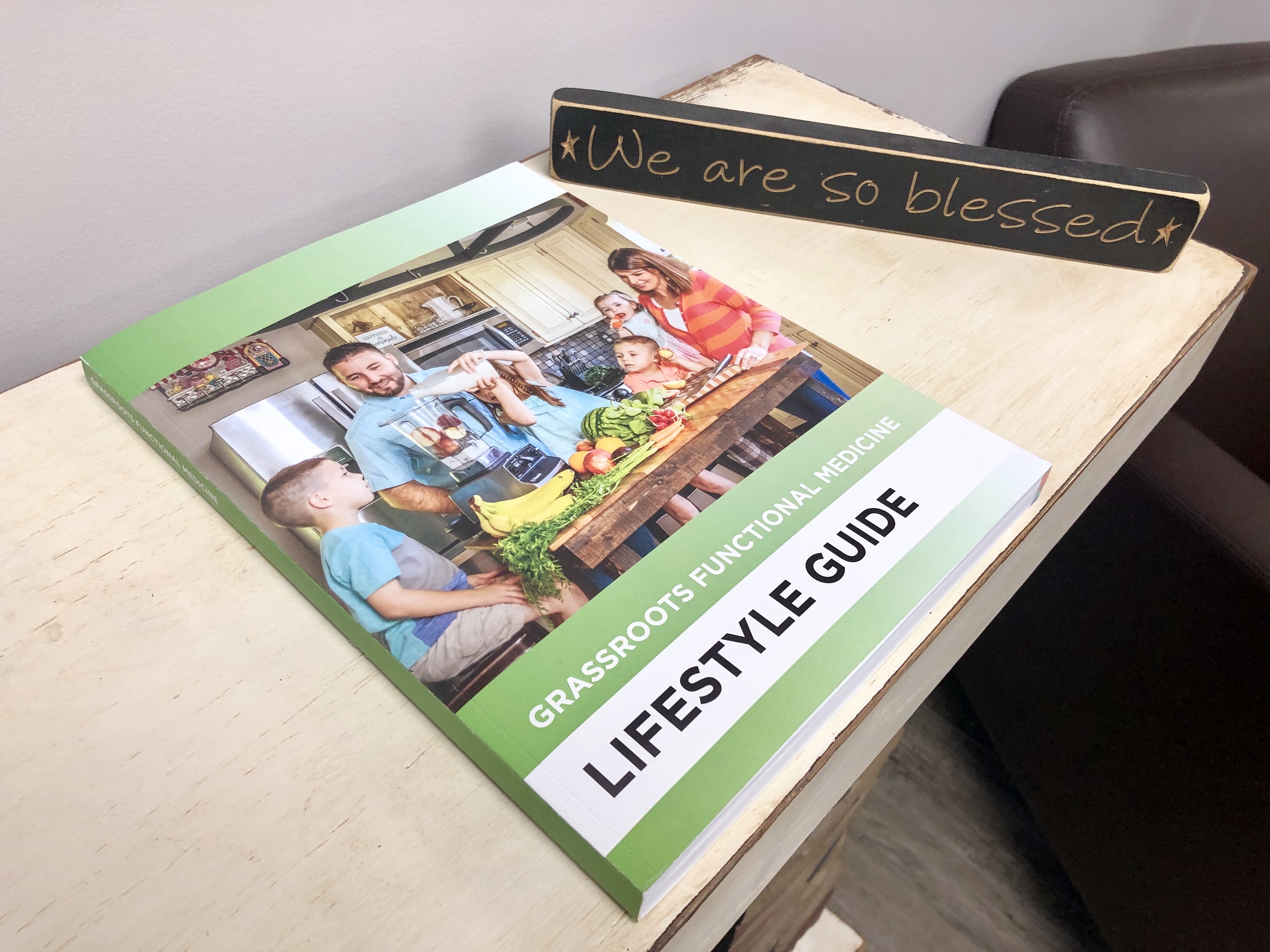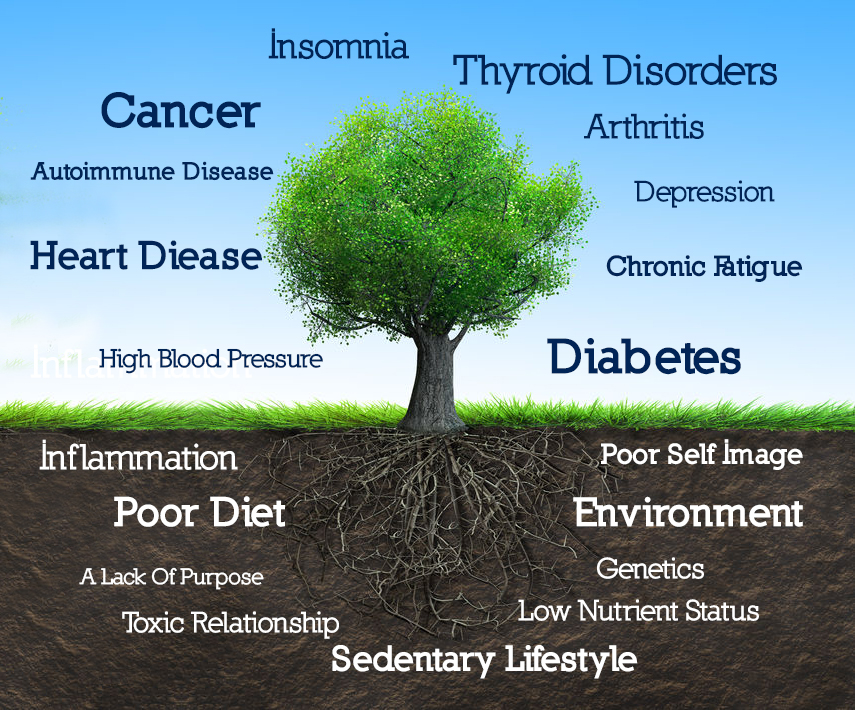 Holistic Support For Body + Mind
Health can be a complicated puzzle, and your puzzle is unique to you. That's why during the intake process, our team reviews your health history to identify the likely root cause of what has created your wellness challenges in the first place.
Our overarching goal is to craft a personalized, holistic health strategy for you.
Community & Support
Community is one of the most important determinants for sustained health – and yet people lack the support from the people around them when they need it most… specifically when they go about changing their habits.
That's why with the program, you'll get both the individual attention from our team as well as benefit from the wisdom of our community – so that you get the needed support from heart-centered people who are on the same journey as you.
First, watch this video to learn how we will work together to achieve the results you're looking for. Then, pick the program that's right for you.
|   |   | Adaptation Program | Adaptation Plus |
| --- | --- | --- | --- |
| Appointments with Provider |   | 6 | 10 |
| Lifestyle & Nutrition Consults |   | 4 | 6 |
| Mindset Mastery Appointments | Learn tools to cultivate a mindset for healing and master skills for stress relief, positive thinking, and more. | – | 6 |
| Timeline Map of Your Complete Health History | You will receive a printed copy of your complete health history and a timeline that explains the specific details of your health. | | |
| Advanced Functional Lab Testing | Personalized testing to reveal imbalances, deficiencies, and toxicities and create a customized treatment protocol. | | |
| Video Walkthrough of Your Lab Results | When your lab results come in after your initial visit, we will record a personalized video of your lab findings so you can be informed before your appointment. | | |
| Direct Lab Pricing for the Lowest Rates | This is a huge cost savings! We have negotiated rates on lab tests (conventional and functional) to save you hundreds to thousands of dollars. You will get access to these labs at cost. | | |
| A Personalized Supplement Plan | Stop spending time and money on supplements you don't need. Let us help you figure out exactly what you need to maximize your health. | | |
| A Personalized Dietary Plan | Our goal is to help you isolate the nutritional plan that works best for you and only you. Everybody is different. This is why each persons nutrition plan should be as well.  | | |
| A Personalized Lifestyle Plan | We will formulate an individualized lifestyle plan to help you optimize and maintain your state of wellness. A lifestyle that is fun and rewarding.  | | |
| GrassRoots Patient Portal | Our Patient Portal allows you to stay in close communication with our team to ensure you stay on track and have an amazing experience. | | |
| Client Care Coordinator | Our client coordinator will will be your primary point of contact during the program to coordinate a successful transition throughout all stages of the process. | | |
| Direct Messaging with Your Providers | Email access to our clinical team. | | |
| GrassRoots Facebook Community | Connect and engage with other GrassRoots patients and health seekers in our online Facebook community. | | |
| Online Workshops | Enjoy access to live and recorded trainings that you can access from any computer or phone | | |
| Comprehensive Lifestyle Guide | 240+ pages of information and resources to help you reclaim your health and sustain lifelong results. This book is a game changer! | | |
| Prescription Drug Management | We will manage any prescription drugs we prescribe while you are an active patient.  | | |
| Unlimited Sauna Use at NH Clinic | Detoxify safely in our state-of-the-art infrared sauna. | | |
| Free Shipping on supplement orders over $199 | Free shipping on supplement orders over $199. | | |
| Starting at |   | $2,999 | $4,499 |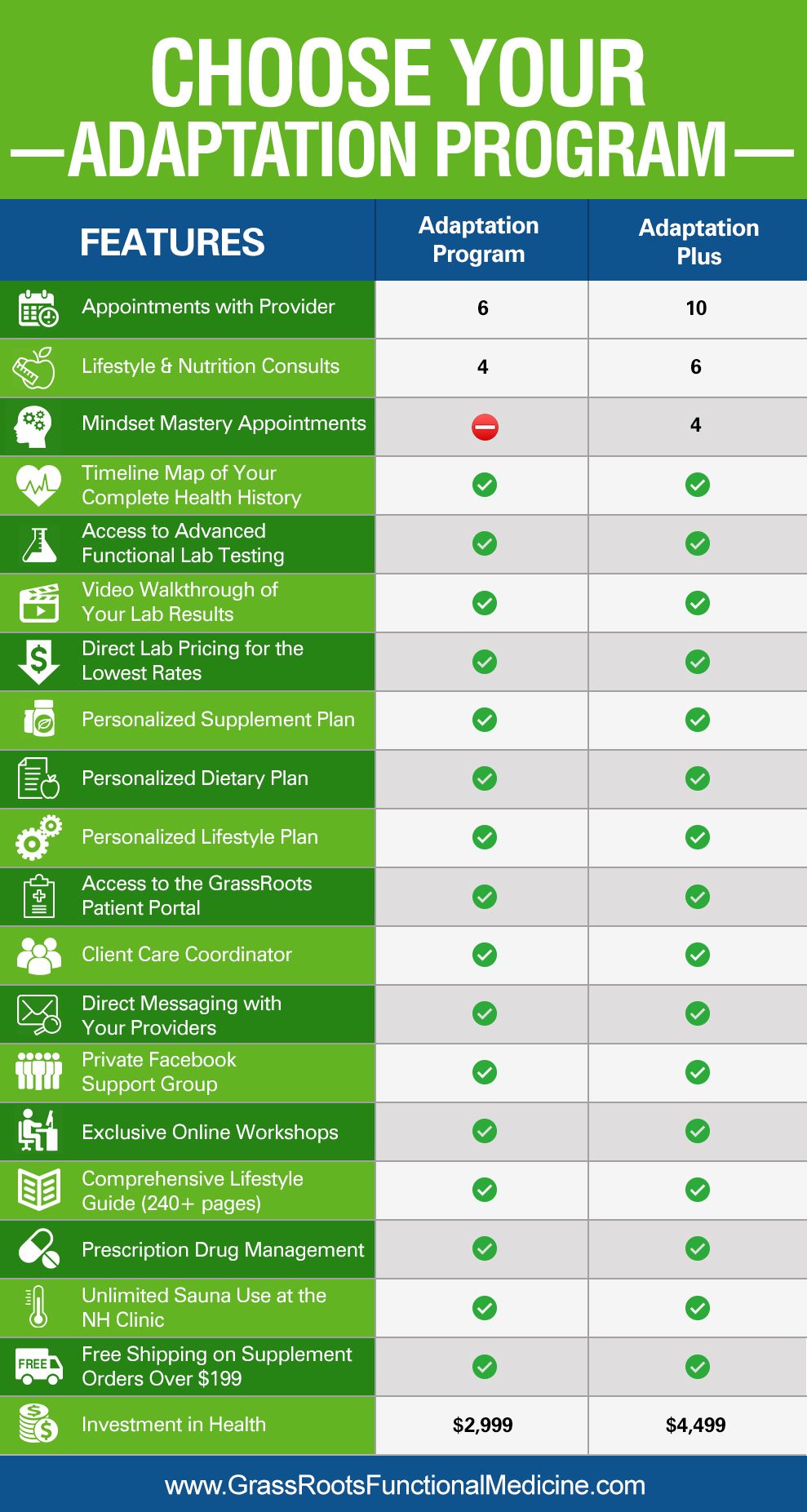 Debunking Common Functional Medicine Myths
Myth # 1 – I've Tried "Everything"
Many of our patients feel like they've literally tried everything to address their wellness challenges – and as a result are skeptical about the amazing results of our program. Yet once we dive into their personal health history during the intake session, it quickly becomes clear that they haven't tried "everything". And once they realize why their previous efforts have not yielded the desired results, it opens the door for new possibilities… especially when you have the right program and guide by your side!
Myth # 2 – I Don't Have Time
Yes, you can't make more time… but you can choose how to spend your time. When you're not at optimal health, you're missing out on so much in life… from your work productivity, your social life, to your happiness. Imagine all the time wasted struggling with your health condition, unable to persue the things you love most! Or consider all the time wasted managing chronic dis-ease without ever resolving the underlying issue. That's why I believe that establishing optimal health is one of the cornerstones for a life at optimal. So to make this program as convenient as possible, we provide several options to schedule your intake (from in-person to telemedicine consult via video).
Myth # 3 – I Can Figure This Out Myself
If information alone were enough, then Dr. Google would have already healed you, right? Frankly, we live in a world with an overabundance of information, often conflicting with each other – that's why we provide something far more valuable… clinical insights on what your specific situation requires. As integrative medicine practitioners, our team has the expertise to get to the root cause of what ails you, and then craft a custom-tailored strategy to address your wellness challenges and help you reach your health goals.
Frequently Asked Questions
Do you offer financing?

The following options are available to pay for the program: 
One Payment Option- Patient pays one upfront payment for the Program Fee.
Payment Plan– Patient pays 50% of Program Fee upon completion of the initial visit, and the remaining 50% of the program fee will be automatically billed to the card on file 30 days following the initial visit.
Advance Care Financing- Qualifying applicants can apply for an Advance Care Card which can be used for all health related expenses. If you are going to use the Advance Care Card you must apply at least 7 days prior to your initial appointment so you can use the card at your visit. When you apply online, you will receive an instant answer on if you qualify and what your interest rates will be. Advance Care does offer 0% financing to qualifying applicants.
Do you accept insurance?
We do not accept any form of medical insurance for consultations. We will provide you with an itemized bill with ICD-10 diagnostic codes and CPT codes at the end of your consultation which you may easily file with your insurance company. Some of the laboratory testing we collect may be submitted through your insurance, but we cannot guarantee they will cover any or all of the costs. You may use pre-tax dollars from your Health Savings Account (HSA) to pay for your consultations and lab fees.
Can I just get testing done?
We are looking for people who are motivated, dedicated, and ready to do what it takes to optimize their health. We are not looking for individuals who simply want to compete testing and do not implement the necessary lifestyle changes. With that being said, if you are generally healthy and are looking to complete testing to remain in that state, we highly encourage it. In this case, the Adaptation Lite would be a good Program option to consider.
Do I see Dr. Osgood for all of my practitioner appointments?
The Adaptation Programs are collaborative programs that are carried out by the GrassRoots team. We believe the more brains on the case the better! You will see Dr. Osgood for the initial 80-minute new patient visit and the 60-minute first follow up visit. The next series of practitioner follow-up visits will be conducted by Dr. Osgood or another Functional Medicine practitioner within the clinic. Each week Dr. Osgood meets with the GrassRoots team to discuss all patient cases so each team member is up to speed with the current plan of care. Dr. Osgood oversees all patient cases from the beginning to the end of your program. 
What happens when the program is over?

Upon completion of the Adaptation Program you qualify for the Adaptation Graduate Program which is highly encouraged to ensure the hard work you put into your health is maintained and continues to improve. The Adaptation Graduate program is $1,699 annually and includes continued access to the office staff and online materials, six practitioner consults per year, two nutrition consults per year, prescription management if needed, sick visits (during office hours), direct lab pricing and much more!
How do I get started with a program?

If you ready to jump on board with making your initial visit, just call the clinic (888) 644-7668 and schedule your initial consult with Dr. Osgood. We always recommend speaking with Dr. Osgood prior to the first visit through a Free Discovery Call to ensure you will be a good fit for the program. To schedule a new patient appointment, you will be required to put a non-refundable deposit of $250 down which will go towards the total cost of your program.
Are You Ready To Lead A More Vibrant Life?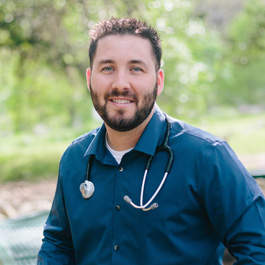 Our team at GrassRoots Functional Medicine strives to provide you with the most effective and medically advanced techniques available. We are here for you… to help you finally reach your desired health goals.
When we speak over the phone, we'll assess whether this program is right for you… and answer any questions you may have. Simply pick a time and date that works best for you!