Is Your Lifestyle in Need of a Reset?
Let us give you the tools, guidance, and accountability to life the life of vitality you know you deserve.
Giving you the tools, guidance, and accountability to make nutrition and lifestyle decisions that will transform your health now and for years to come.
Are you confused with all of the conflicting information about what you need to do to live a healthy life? Are you like so many others who know lifestyle changes are paramount, but you are unsure of where to begin?
The GrassRoots LifeStyle Reset is an intense 10-week nutrition and lifestyle transformation program designed to give you clarity on the changes you need to make to participate in a life filled with optimal wellness. You are the doctor of the future. The life you live tomorrow depends on the decisions you make today. Let us help you achieve your greatest health potential!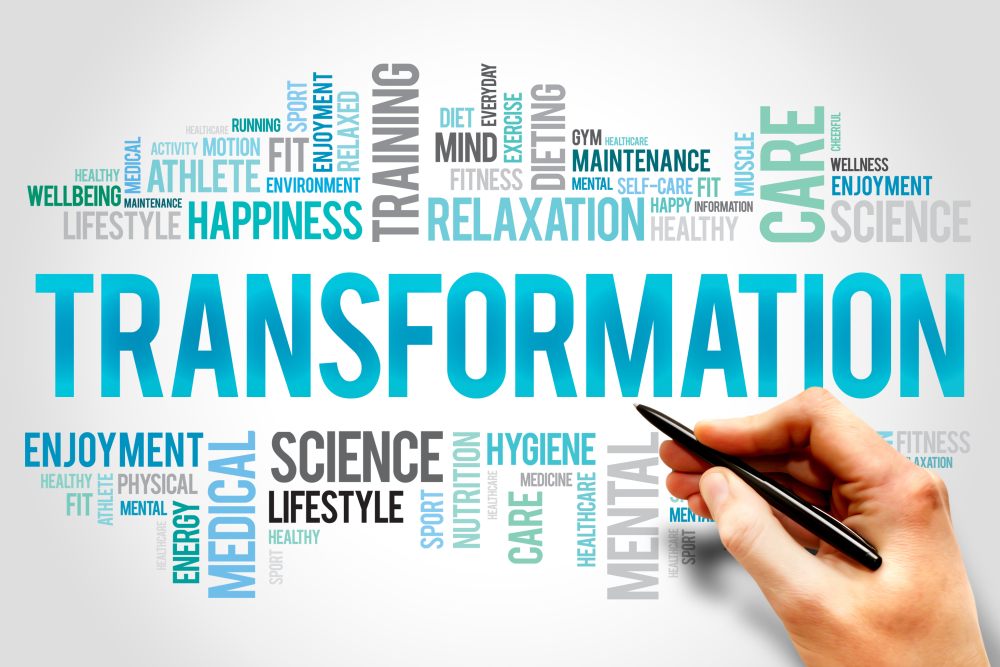 Introducing…The GrassRoots Lifestyle Reset Program
An intense 10-week nutrition & lifestyle reset that gives you sustainable health habits to promote a lifetime of true wellness!
What To Expect When You Join Our Community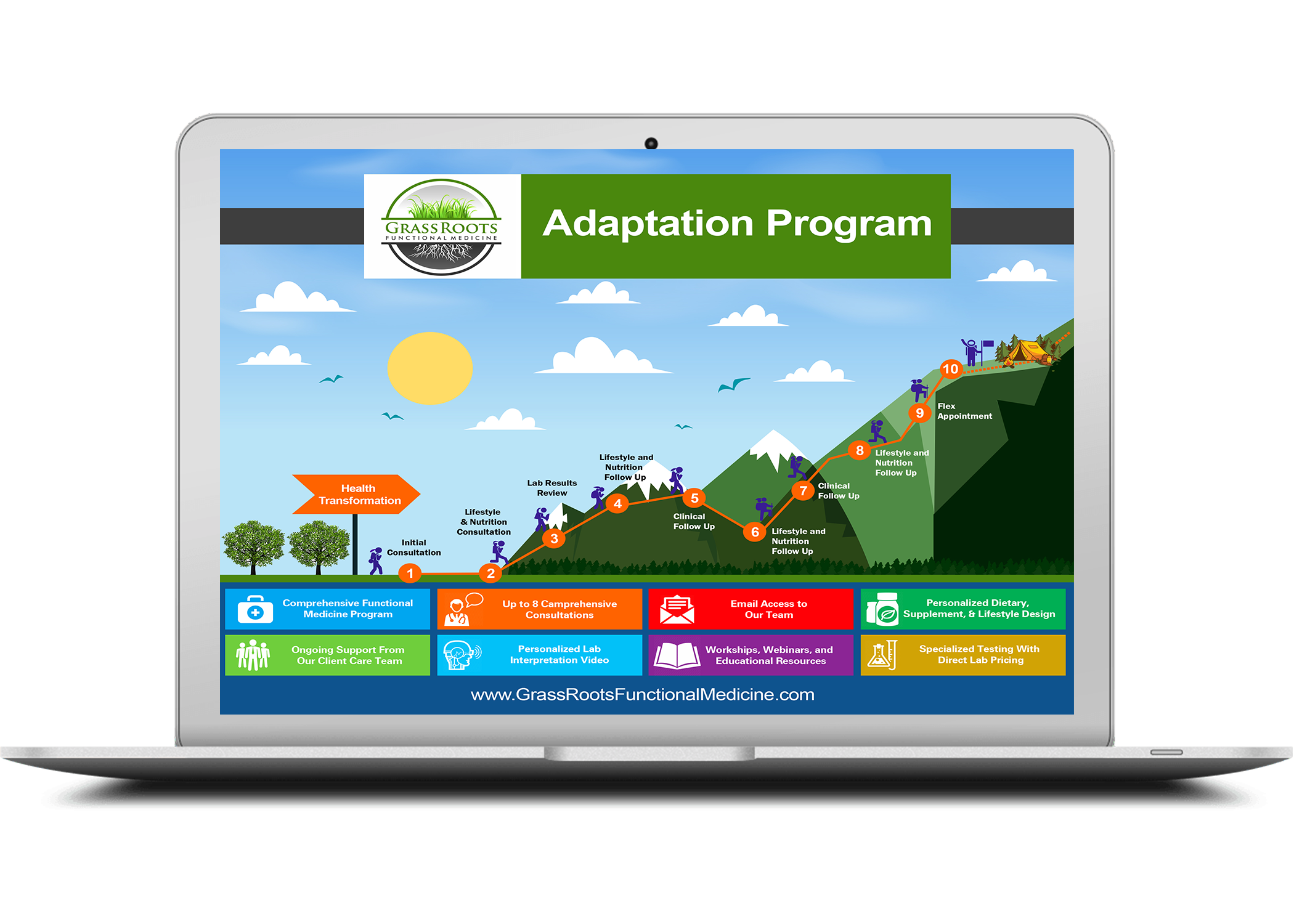 The Highest Level of Support
Our team will fully support you on your health journey. At no point will you feel alone or on your own.
It is our highest priority to provide you with the absolute best service and guidance.
We promise to listen to your story and develop a lasting relationship.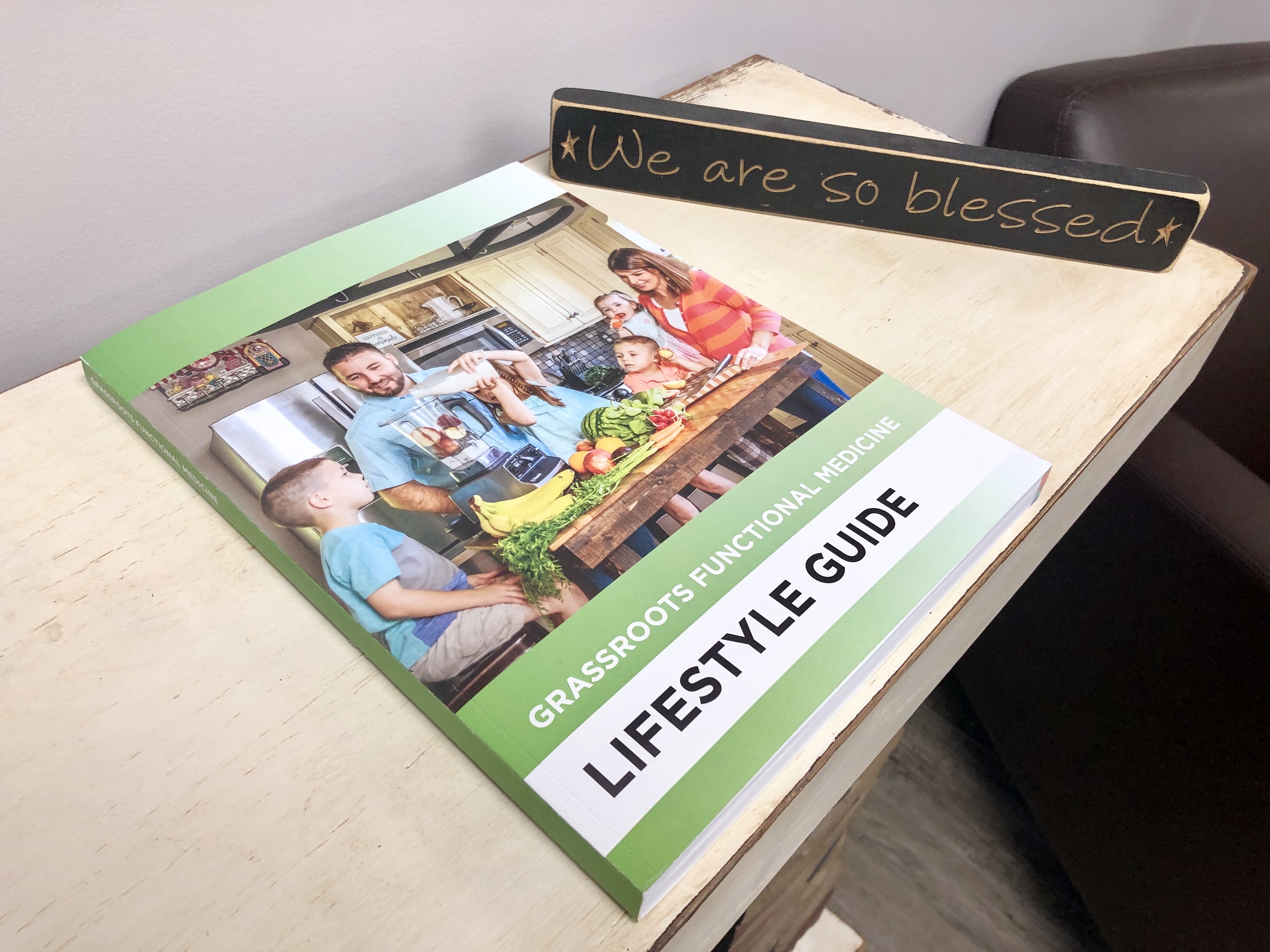 Learn Powerful Life Skills
The GrassRoots LifeStyle Reset teaches you life skills that you will benefit from for a lifetime. We believe that the true value of our services starts when you leave the office and apply what you've learned.
By educating you along the way, we're able to help you take better care of yourself and your family. Our goal is to make you "independently healthy."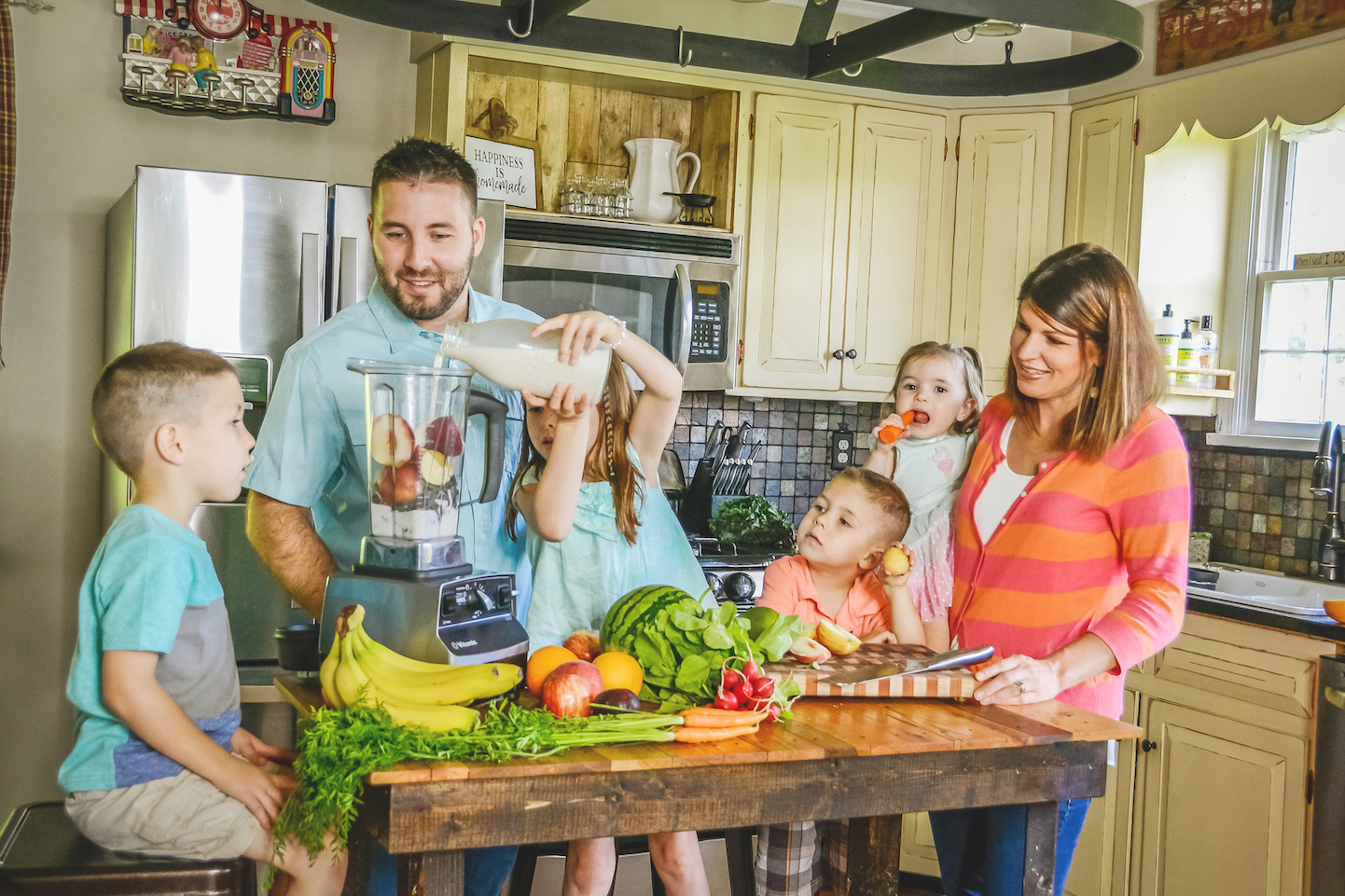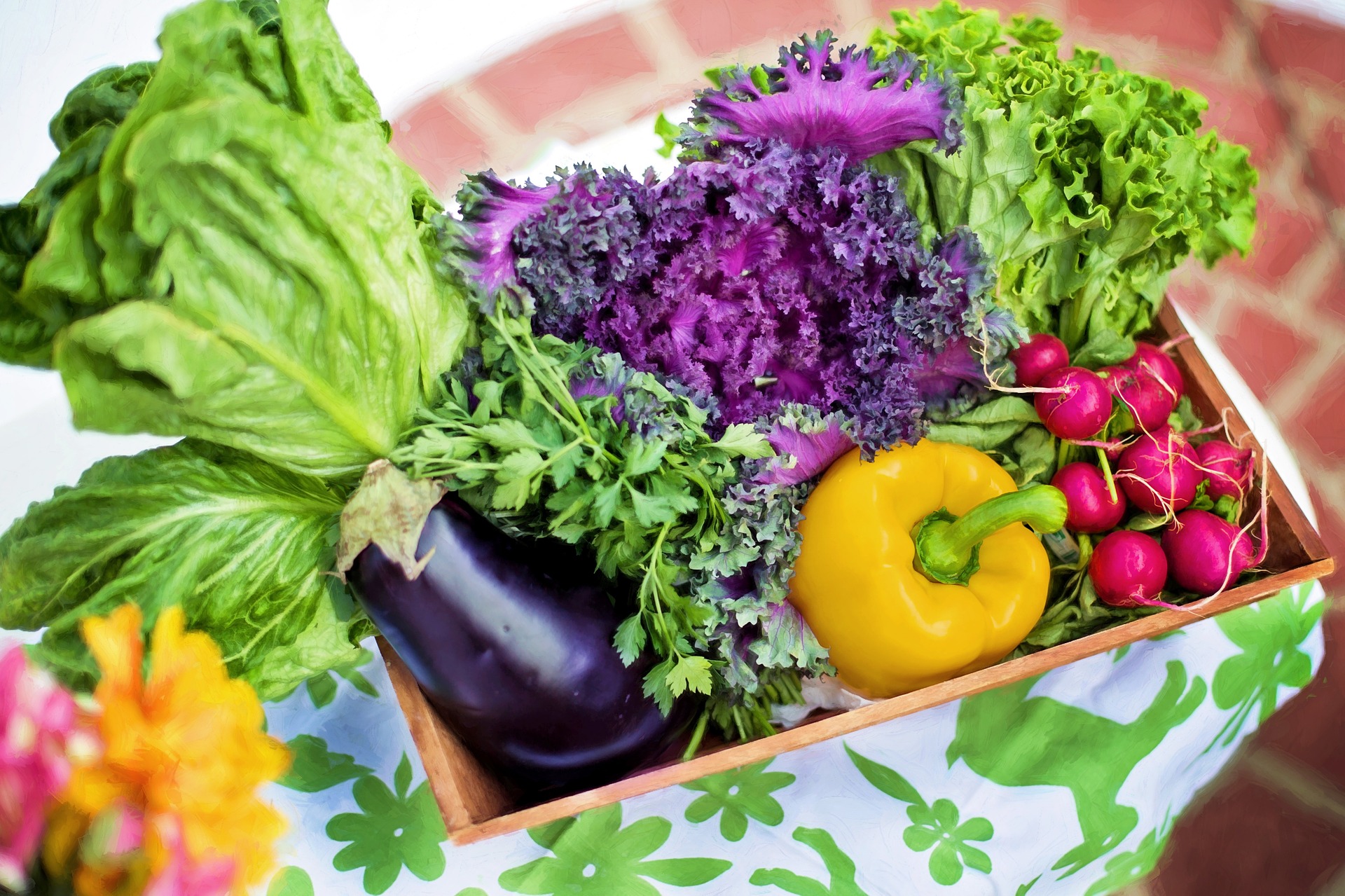 Beyond Lab Markers
Your lab results are just that, a "result." They may not tell the full story of what is going on with your health.
It is our goal to identify what is creating these results so that we can work together to reverse engineer a solution for you.
Connect With Our Community
It has been proven over and over again that community is the most important determinant to your health and longetivity.
This is why we put a lot of time, energy, and effort into ensuring you feel connected to a community of like-minded and like-hearted people on a similar journey as you.
How Can We Best Serve You?
The GrassRoots LifeStyle Reset
An intense 10-week program to give you sustainable lifestyle and nutrition habbits that will promote optimal wellness for years to come!
Starting at:
$1,199
*Financing options are available for qualifying participants. Get an instant decision by clicking the Advance Care link below.
A Detailed Look At The Adaptation Program

Debunking 5 Functional Medicine Myths

Myth # 1 – I've tried "everything"
This is a phrase that we hear over and over on our discovery calls. Many patients feel like they've done everything that they can to get better. Within a few short minutes, it's clear that there were many stones still left unturned. When a person submits to having "tried everything" they subconsciously submit to the idea that nothing more can be done. Most people we speak to have never had the right functional lab testing, a comprehensive timeline history, or the right guidance to ensure success. This is where we feel most illnesses and failed attempts to heal stem from. Chances are there are many aspects of your health that have not been fully explored.
Myth # 2 – If this worked, my doctor would know about it
Allopathic medicine operates out of a completely different paradigm than functional medicine. Western medicine focuses on the name of the disease and takes a symptom based, one size fits all approach. Functional medicine is more focused on the root causes of your health issues and provides a personalized plan. We believe that a combination of both approaches is best for our patients. Due to this difference in paradigms, your allopathic doctor will be more educated in acute interventions to help you feel better, whereas, a functional medicine approach will be more focused on helping you actually get better.
Myth # 3 – I don't have time
Time is your most important asset. We believe that being healthy will free up more time for you to do the things you enjoy most. Our goal is to make time work for you instead of against you. When you have clear direction, every passing day moves you closer to a better life. This is why we offer the option and convenience of telephone and video consultations. Thanks to the level of support we offer and because our programs teach you a life skill, you will save hundreds hours of online research, time wasted in doctor's waiting rooms, and add healthy years to your life.
Myth # 4 – Functional medicine is expensive
This is the biggest misconcption about functional medicine. In reality, it is the most affordable form of healthcare on the planet. In fact, insurance companies and governments are now running pilot projects to demonstrate the significant cost savings to both patients and healthcare systems using a functional medicine model. It's always important to recognize the true cost of services that are rendered. Just because something is covered does not make it cheaper. In fact, our average autoimmune patient saves over thousands of dollars each year in medical expenses. It's also important to note that functional medicine teaches you a liberating life skill which makes your care cheaper over time versus the allopathic model which gets more and more expensive over time (more testing, more medications, more scans) all while not teaching you a life skill or addressing the root cause.
Myth # 5 – I can figure this out on my own
We live in an information era. This means that you have access to all the world's information at your fingertips. What you don't have is information about yourself. This is the missing link in your healing. By having a trained team ask you the right questions and do the right testing, you will have much deeper insights into your personal health challenges and how to overcome them. Functional lab testing clues you into information that you or your doctor would never know otherwise. Our goal when partnering with you is to help identify the root cause of your health problems, teach you the appropriate life skills you need to remedy them, and support you as needed. Self-navigating through the sea of conflicting information ends up costing you both your health and your sanity.
Frequently Asked Questions
Do you offer financing?

The following options are available to pay for the program: 
One Payment Option- Patient pays one upfront payment for the Program Fee.
Advance Care Financing- Qualifying applicants can apply for an Advance Care Card which can be used for all health related expenses. If you are going to use the Advance Care Card you must apply at least 7 days prior to your initial appointment so you can use the card at your visit. When you apply online, you will receive an instant answer on if you qualify and what your interest rates will be. Advance Care does offer 0% financing to qualifying applicants.
Do you accept insurance?
We do not accept any form of medical insurance for consultations. We will provide you with an itemized bill with ICD-10 diagnostic codes and CPT codes at the end of your consultation which you may easily file with your insurance company. Some of the laboratory testing we collect may be submitted through your insurance, but we cannot guarantee they will cover any or all of the costs. You may use pre-tax dollars from your Health Savings Account (HSA) to pay for your consultations and lab fees.
A Final Word From Our Founder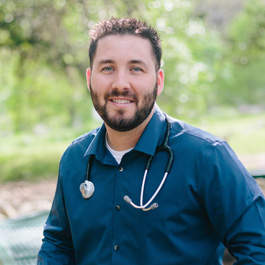 "I created GrassRoots Functional Medicine from the ground up to be the most comprehensive, practical, and affordable healthcare strategy on the planet. I've curated compassionate, heart-centered team members to make this a truly rewarding journey for you.
Set up a time to speak with me and let's figure out if working with GrassRoots is the right next step for you"