Trusted Products & Services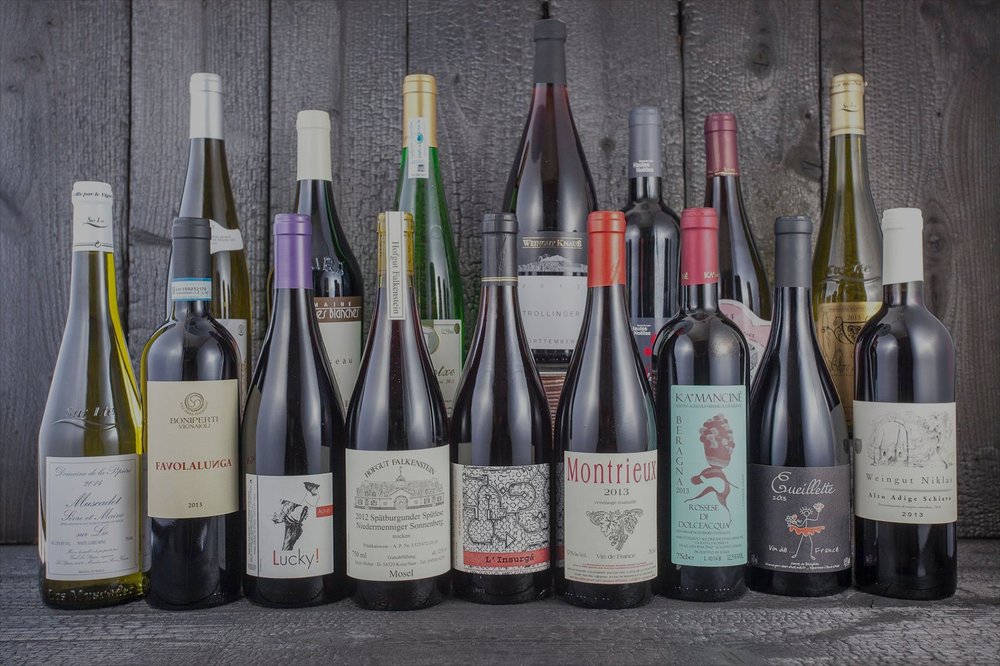 Dry Farm Wines curates only the highest quality natural wines from small, organic family farms that meet our strict standard of health. Unlike today's commercialized and processed wines, this is real wine. Nothing added, nothing removed. Dry Farm Wines test every wine to ensure they meet strict standards of purity. That means these wines are quantifiably clean, free of negative side effects, and friendly to every diet, including Paleo, Low-Carb, and Ketogenic.
Prolon Fasting Mimicking Diet
The ProLon Fasting Mimicking Diet is the first and only meal program that has gone through clinical trials at the University of Southern California and been patented for its anti-aging effects! This 5-day meal program provides scientifically researched micro- and macro-nutrients in precise quantities and combinations that nourish you, but are not recognized as food by your body! The ProLon Fasting Mimicking Diet is your secret to fasting – with real and delicious food. Join the health trend of fasting without going hungry!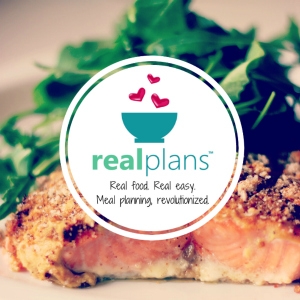 Real Plans
Real Plans gives you access to over 1,500+ carefully curated recipes to suit every taste and occasion. The site allows you to choose from one of several preferred dietary lifestyles including Paleo, Whole30, Autoimmune Paleo, and Keto to name a few! The program gives you recipes, meal plans, and even generates shopping lists to take some of the time and hassle out of healthy eating! Portion sizes are adjustable, there is Live Chat Support available to members, and you can even take the program with your wherever you go through their IOS and Android Mobile application. Most importantly, the recipes are fantastic!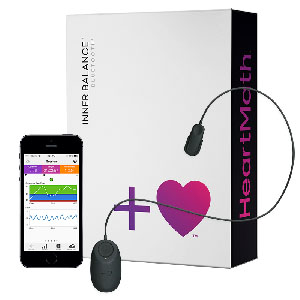 HeartMath Inner Balance
With as crazy and stressed as our lives are today, we all need a little more balance! The Inner Balance™ program trains you to shift and replace emotional stress with emotional balance and coherence. Inner Balance™ helps you to replenish your energy, balance your emotions, and quiet an overactive mind for more focus, composure, and effectiveness.
Inner Balance is based on "the coherence breakthrough". Coherence is a state of synchronization between your heart, brain, and autonomic nervous system that has been proven to have numerous mental, emotional, and physical benefits. Simply download the Inner Balance App from Google Play or the App Store, connect the sensor to your ear, and you are ready to begin! Inner Balance helps get your heart, mind, and emotions in sync (coherence) to improve health, well-being, and performance!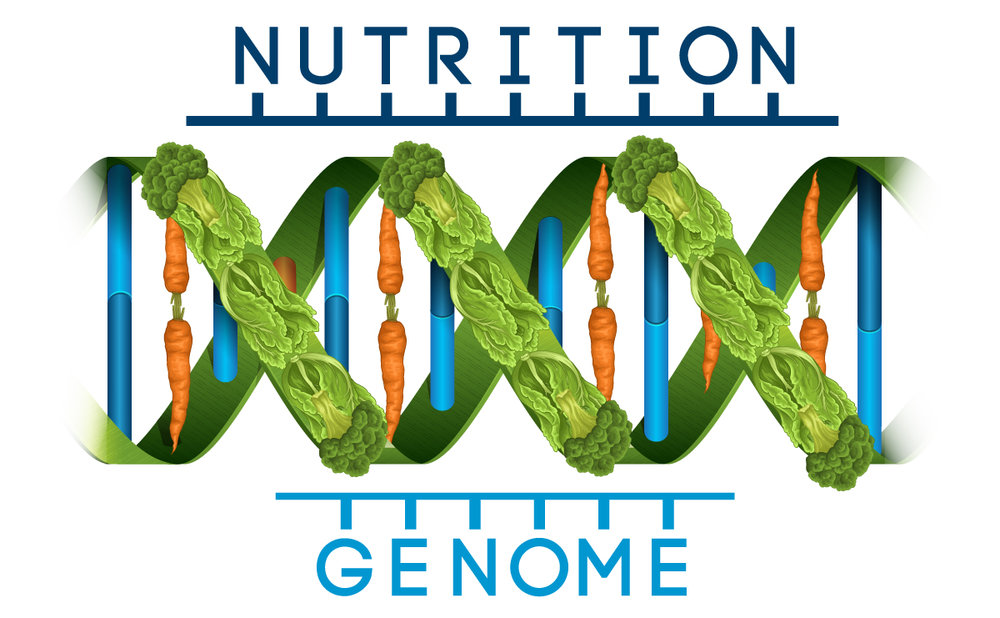 Nutrition Genome
Are you interested in finding out how hour genetics may be impacting your body's ability to function? Or what foods may be ideal for you individual genome? Although genetics is only a piece of the puzzle, it is a very important aspect to consider that may provide very important clues to help you achieve optimal health. Nutrition Genome is one of the first programs I have found that gives a comprehensive summary of your 23 and Me report with practical information that is presented in language that is easy to understand. Simple complete the "Ancestry" portion of the 23 and Me report ($99) and upload the results to Nutrition Genome by clicking the image above. If you already have 23 and Me report, you can upload it to Nutrition Genome at any time! If ordering a 23 and Me kit, use the link above to get expedited processing.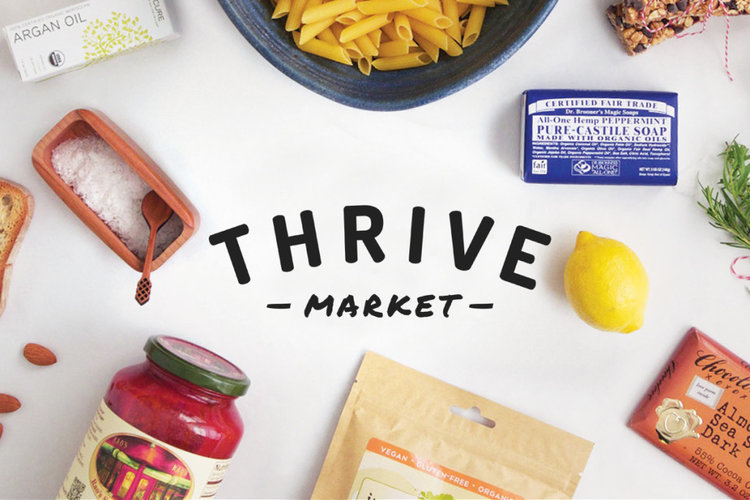 Thrive Market
Thrive Market is a membership community that uses the power of direct buying to deliver the world's best healthy food and natural products to its members at wholesale prices. If you have trouble finding healthy food options in your local area or are simply limited on time and would benefit from having great food and products shipped straight to your front door, Thrive Market is an excellent option!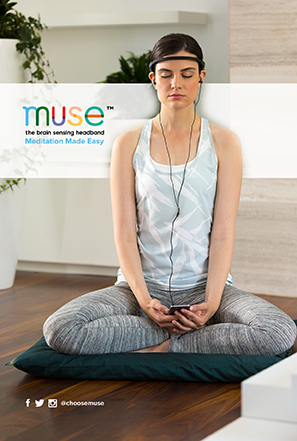 MUSE
Meditation has been scientifically shown to reduce symptoms associated with stress, depression and anxiety. Research has documented other benefits, like increased grey matter density, reduced thinning of the prefrontal cortex, and decreasing amygdala activity (associated with stress response). In addition, meditation has many positive influences on cardiovascular health, gut health, and inflammation in general. Muse is the first tool in the world that can give you accurate, real-time feedback on what's happening in your brain while you meditate. It provides motivational challenges and rewards to encourage you to build a regular practice. We all can benefit from a little more rest and relaxation, sometimes we just need help getting there!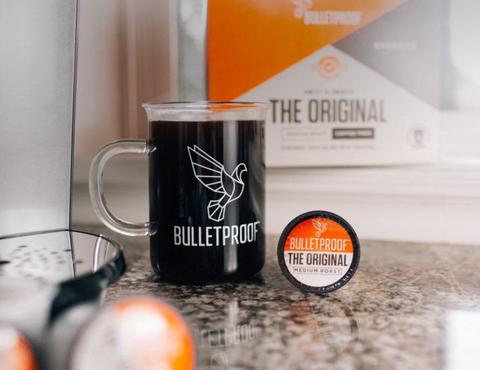 Bulletproof Coffee
Bulletproof's mission is to help people perform better, think faster, and live better using a proven blend of ancient knowledge and brand new technologies, tempered by research, science, and measured results from our customers, top athletes, and medical professionals.
Their supplements, foods, and technologies are the purest you can get anywhere, and you can expect to feel a difference in how you perform the first time you experience them. Environmentally conscious and ethically sourced products build a sustainable foundation for future generations to thrive.
Affiliate Disclosure: I am grateful to be of service and bring you products and services that personally I believe in. Please note that when you click links and purchase items, in some cases I will receive a referral commission. You will not pay more when buying a product through my link. In fact, I oftentimes am able to negotiate a lower rate or bonuses not available elsewhere on behalf of our amazing community.