Complete Skin Revitalization
with Icon™
The icon laser ThreeForMe is a gentle, non-invasive laser treatment that addresses wrinkles, sun damage, and facial veins in one treatment. The procedure only lasts thirty minutes and has minimal downtime.
How does the icon laser ThreeForMe work?
The ThreeForMe treatment is performed in three steps. The first step treats discoloration and facials vessels using a technology called intense pulsed light, or IPL. This can address unwanted sun damage including freckles, brown spots or age spots, and unsightly veins including broken blood vessels, facial veins, and rosacea. The second and third steps use laser technology to generate collagen and elastin – keys to support the structure of our skin. This results in the improvement of fine lines, wrinkles, scars, and other surface imperfections.
The face and neck are most commonly treated, but the decolletage area of the upper chest as well as the backs of the hands and forearms are also great areas to have this done as they show "telltale signs" of aging that can be nicely improved by a series of ThreeForMe treatments.
How soon will I see the results of my Icon Laser ThreeForMe procedure?
You will see continued improvement in the skin's appearance during and after a course of 1-2 treatments, with visible results after each individual treatment. You may see results in facial veins immediately after the treatment, along with a darkening of the brown spots. These spots will flake off over the next one to three weeks leaving you with a glowing appearance. Lastly, you will see progressive results on any fine lines, wrinkles, or scarring over the next six months as your skin naturally responds to the treatment.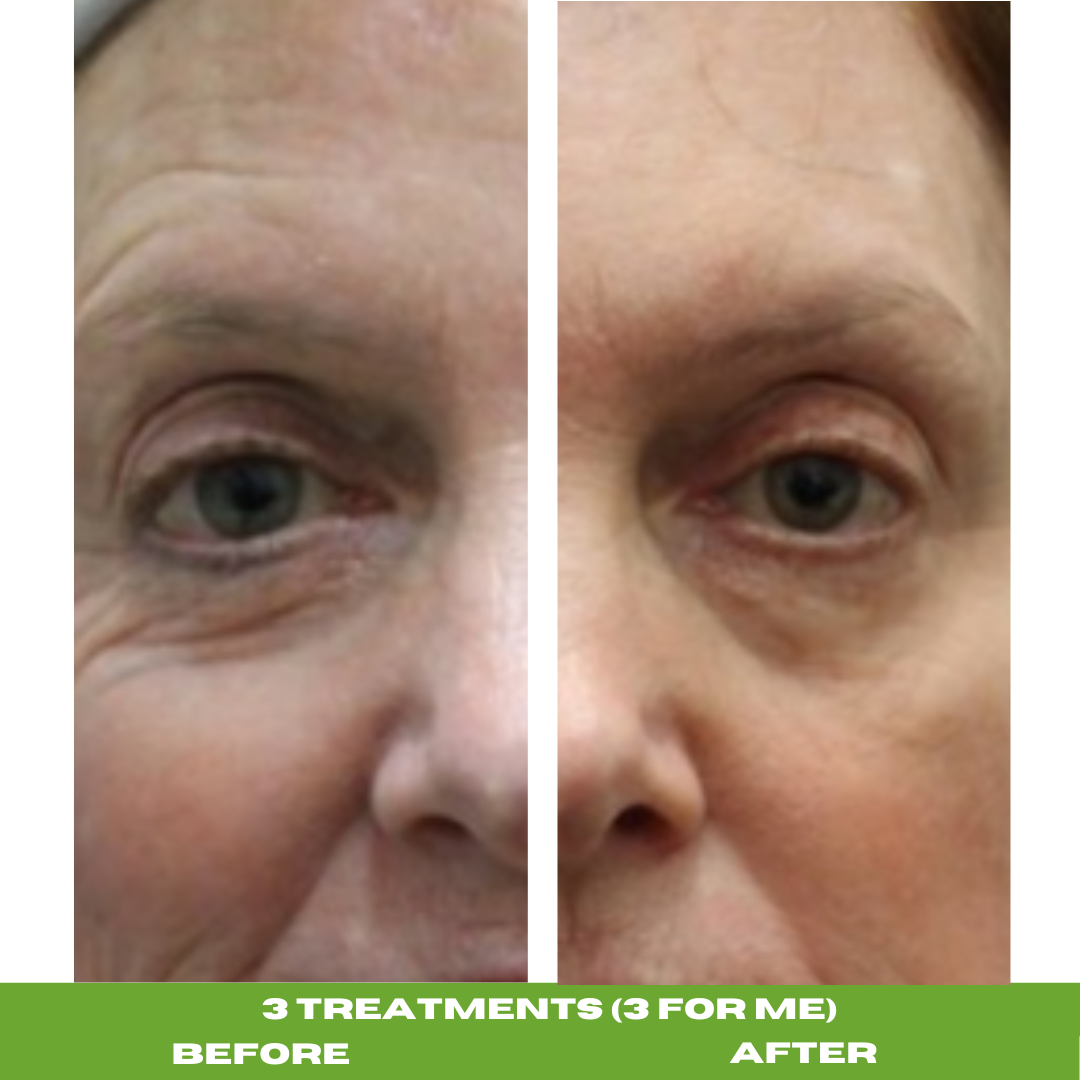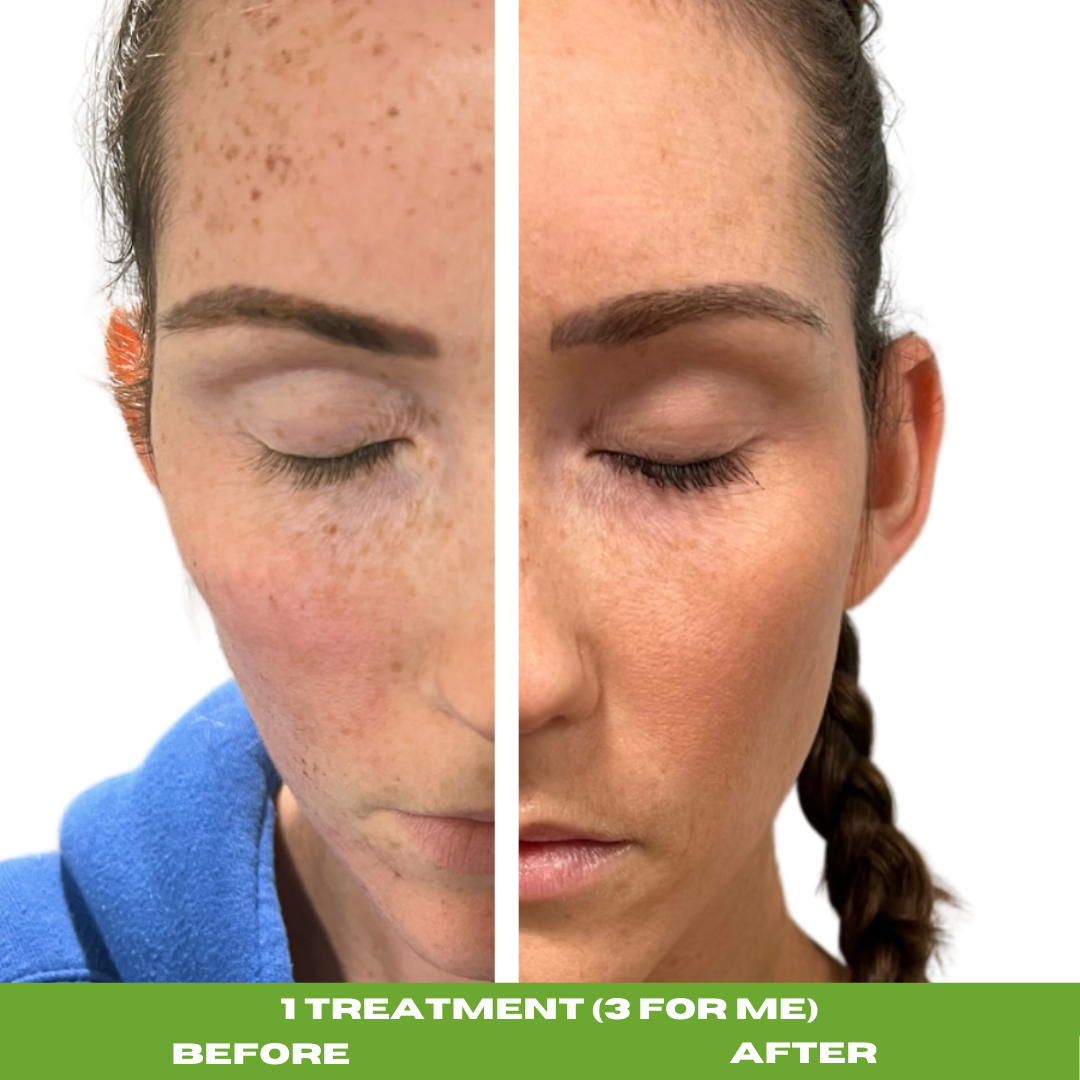 Tired of constantly shaving and waxing unwanted facial and body hair? With laser hair removal you can get the touchable skin you've always wanted. All you need is a few simple treatments to get lasting results. Treatments are fast and easy!
Dare to bare your skin again and look your best with laser hair removal on all areas of your body including: face, underarms, arms, legs, bikini, back, chest and more…
This light-based technology emits pulses of energy into the skin to target and heat hair follicles responsible for growth. The follicle absorbs the energy and is destroyed, unable to produce hair again.
With the Cynosure Icon laser, as your provider guides the handpiece over the treatment area you will feel cooling on your skin. This contact cooling will maximize your comfort during the treatment, making it a more tolerable experience, as well as decrease the side effects of redness and swelling to the areas treated.
The advantages of laser hair removal are clear: long-term results, fast treatment sessions, great for reducing hair from larger areas, and relatively comfortable treatments with no downtime.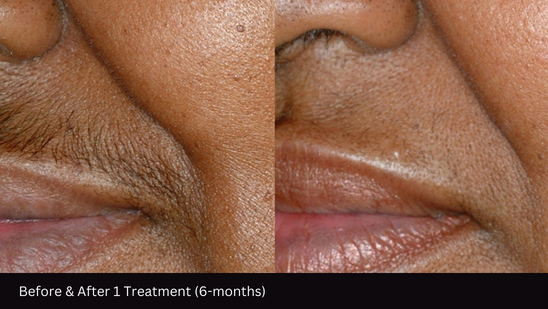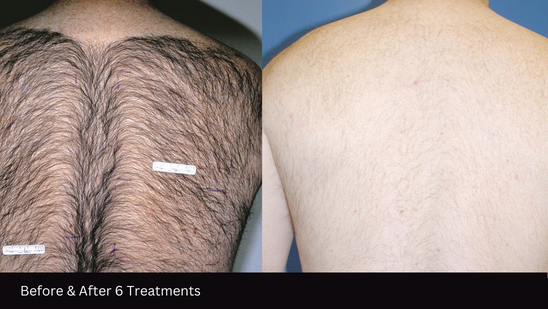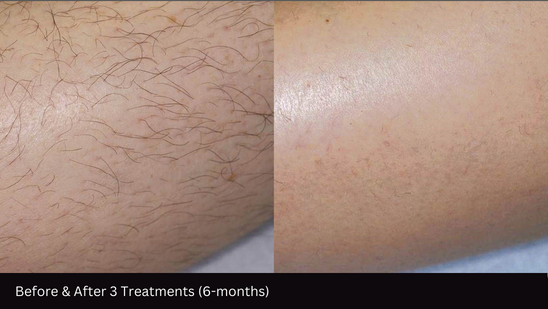 Wrinkles, Sun Damage, & Skin Imperfections
Icon™ 1540 utilizes fractional laser technology to deliver specialized pulses of energy into your skin and targeting your unwanted wrinkles, stretch marks or scars without causing harm to the surrounding skin. Once the energy is absorbed into the skin your body's natural healing process will begin creating new, healthy skin in the area that was treated. Over the next few weeks you will see continued improvement in both the coloration and smoothness of your skin.
What To Expect on The Day Of Treatment
Depending on the size of the area being treated, sessions typically take less than 30 minutes. First, you will be provided with eye shields to protect yourself from the laser during treatment. The treatment will begin with the provider guiding the Icon™ handpiece over the treatment area. During this, the laser will be delivering energy to your skin. Depending on the care option we select, you may feel nothing during treatment or mild discomfort. Post-treatment instructions will be provided at the end of the treatment. You may also experience some redness and/or swelling a few days after at the treatment site but this typically resolves by the third day. Follow-up treatment sessions should be scheduled 4 weeks apart if needed.
If you are a laser skin renewal patient, please be aware of the following:
Remove all make-up and lotions at the treatment site prior to the treatment.
At least 2 weeks prior to your appointment, discontinue unprotected sun exposure, tanning beds, and tanning creams on the areas receiving treatment.
What Treatment Options Are Available?
Actinic/Senile Lentigo, age spots, liver spots, sunspots, pigmented Actinic Keratosis, and freckles

Telangiectasias (facial vessel), Port Wine Stains (pink birthmark), Hemangiomas, Cherry Angiomas, Rosacea (full face), and Spider vein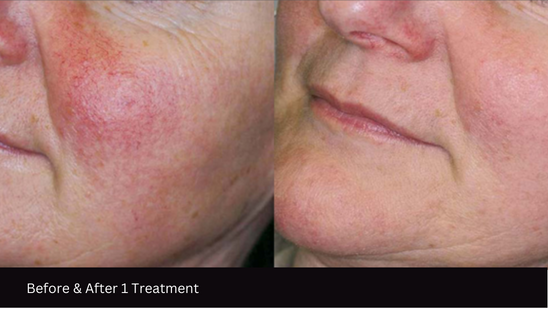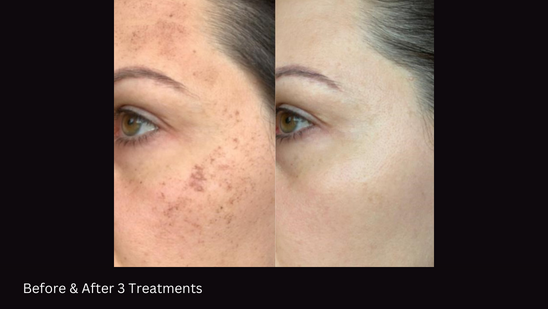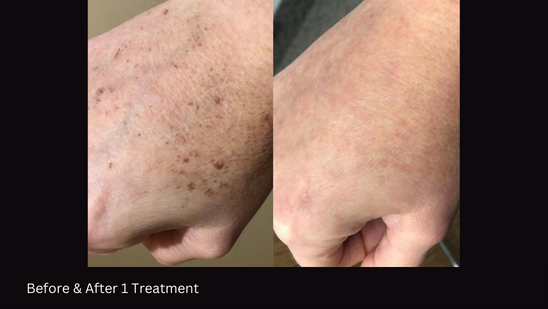 Frequently Asked Questions
What areas can be treated?
Hair on most areas of the body can be treated including face, underarms, arms, legs, bikini, back and chest, to name a few.
What type of result can I expect?
Expect to see a gradual decrease in the hair thickness and in the amount of hair present in the area, as well as lightening of the hair.
How long does the treatment take?
The treatment takes only a few minutes for small areas and about 30 minutes for larger areas.
What does the procedure feel like?
Patients describe a range of sensations from tingling to the snap of a rubber band during the procedure.
When can I resume my daily activities?
Typically, there is no downtime and you can return to your daily activities immediately following the procedure.
How many treatments will I need?
Since our hair grows in cycles, multiple treatments are recommended to reach your desired results. Other factors that influence this include hair color, texture and the area being treated.
What can I expect following the treatment?
Typically, most people experience a mild, sunburn-like sensation, possibly accompanied by some minor swelling immediately following the treatment. This usually lasts two to 24 hours. Speak with your provider to discuss possible side effects and the necessary post-treatment care.
1 Oak Ridge Rd, Building 1, Suite 4, West Lebanon, NH 03784 
Phone: (603) 333-1660
Email: Hello@RootFixLaser.com