JENNIFER SCHUTZIUS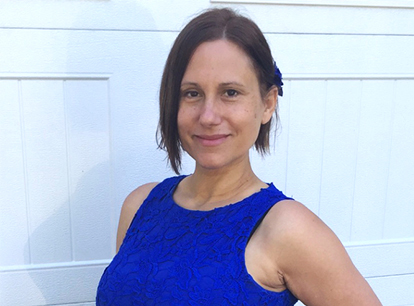 Jennifer has always been passionate about helping people live their best lives. Her compassion led her to study Occupational Therapy and earn a BS from Worcester University. 
Since graduating, she has worked with individuals of all ages in many physical rehabilitation settings, allowing people to achieve independence. 
In 2001 she became a certified herbalist and then went on to study nutrition for Health Professionals at the Kripalu Institute in 2012.  She then went on to achieve a Nutrition certification from the Mind Body Institute in 2014. 
She has been a certified group fitness instructor, holistic health coach, a Zumba instructor and an aquatic fitness instructor in the upper valley for the last 7 years. She has also taught adaptive dance classes for individuals with special needs at Zack's Place in Woodstock, VT. Most recently she was teaching physical education and health in a private Christian school for grades K-12.  She is currently continuing her education at the Institute for Integrative Nutrition as a health coach.  
 Jennifer is gifted in seeing the ability and gifts in others through what may be difficult circumstances, including health ailments. Her passion is in eating real food, creating life balance, nourishing relationships, and finding joy in the now.
Jennifer enjoys spending time with her husband and 4 children, volunteering at the Haven and her church, being in nature, hanging out with her ducks/chickens, learning about healing and wellness, dancing, theater, and permaculture farming.