BETSY CHAPMON MS, BSN, RN-BC, FMN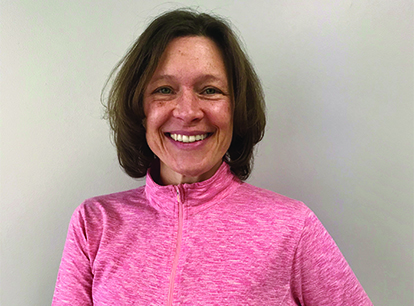 Betsy Chapmon is a Registered Nurse and Functional Medicine Nutritionist who partners with people of all ages and backgrounds to optimize their nutrition and discover personalized dietary needs to promote health and longevity.
Betsy follows Functional Medicine principals with the goal of getting to the root cause of disease rather than simply treating symptoms of disease. She strongly believes in using the power of whole foods, herbs, and supplements to provide nutrients, as well as encouraging life-style modification to help the body regain balance and function at its highest potential.
Betsy has worked at Mary Hitchcock Hospital at Dartmouth since 2008 in the role of a bedside nurse, a charge nurse and, an educator training newly graduated RN's. In 2019, she joined the GrassRoots team working as a Functional Medicine Nutritionist.
Betsy is a certified medical surgical nurse graduating Summa Cum Laude, is a member of The Institute for Functional Medicine and the American Nutrition Association. Betsy holds a Master's Degree in Human Nutrition and Functional Medicine from University of Western States and a Bachelor's of Science in Nursing from Norwich University.
When not caring for others, Betsy enjoys spending time hiking the mountains of New Hampshire, tending her garden, and spending time with husband camping and riding  her British motorcycle.