Audrey Lohr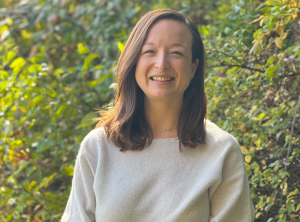 Audrey was born and raised in Strafford, Vermont. She attended Haverford College in Pennsylvania where she obtained an undergraduate degree in English. This is where she first gained insight into the value of each person's unique story of wellness. Inspired to be of service in helping others in their healthcare journey, she then returned to Vermont where she began her nursing education at the University of Vermont. She worked in Women's Health care and in hospital settings as a registered nurse prior to obtaining her advanced degree in nursing and becoming a Nurse Practitioner through Simmons University in Boston, graduating with awards for clinical excellence and potential.
Audrey has over four years of experience as a Nurse Practitioner working with individuals of all ages in Primary Care and Internal Medicine. She centers her care on listening to each patient's history and providing individualized care using evidence-based and safe methodologies in alignment with each patient's values and goals. She experiences her work as a joy and a privilege in each encounter, and she is grateful for the opportunity to focus her endeavors to help others attain wellness through functional medicine at GrassRoots.
Audrey lives with her husband, Trevor, and their dog, Eve, on an organic farm in White River Junction, Vermont. In her free time, she enjoys learning new ways to help optimize wellbeing. When she's not reading up on the latest functional medicine studies or attending a conference, she enjoys spending time with friends and family, running and nordic skiing, practicing yoga and trying new recipes in the kitchen.